Have you ever heard of Ambergate Reserve? Many have, but more have not. We went for a wander along this 4 km track near Busselton and were pleasantly surprised at what we found.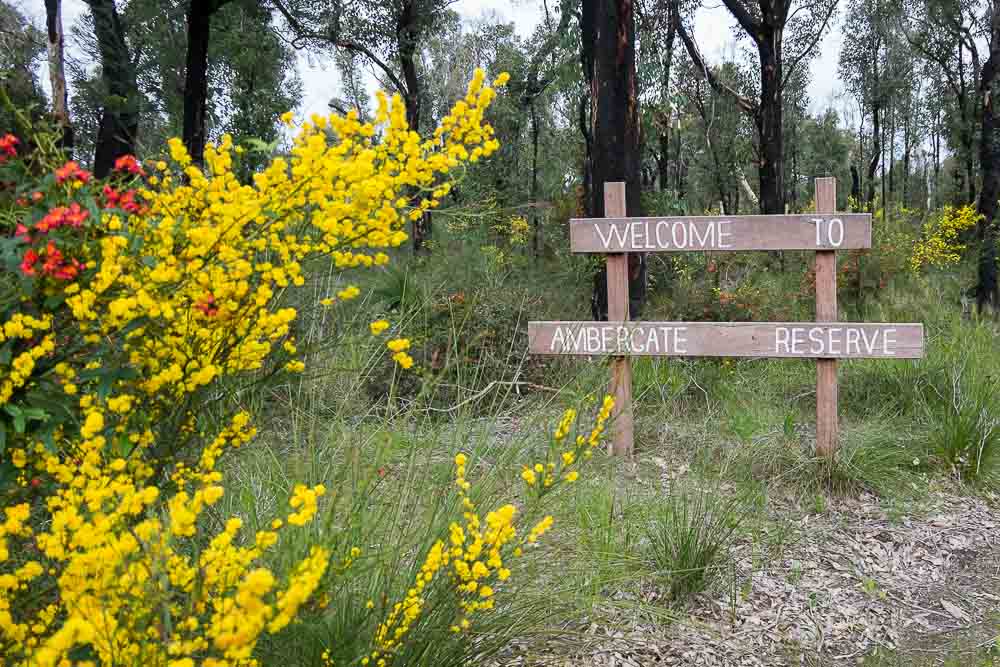 This reserve is die-back free and the entry points are well set up with boot cleaning stations to help keep it that way. The track wanders through pretty bush full of acacias, grass trees and wildflowers and is an excellent representation of the bush that once covered this area.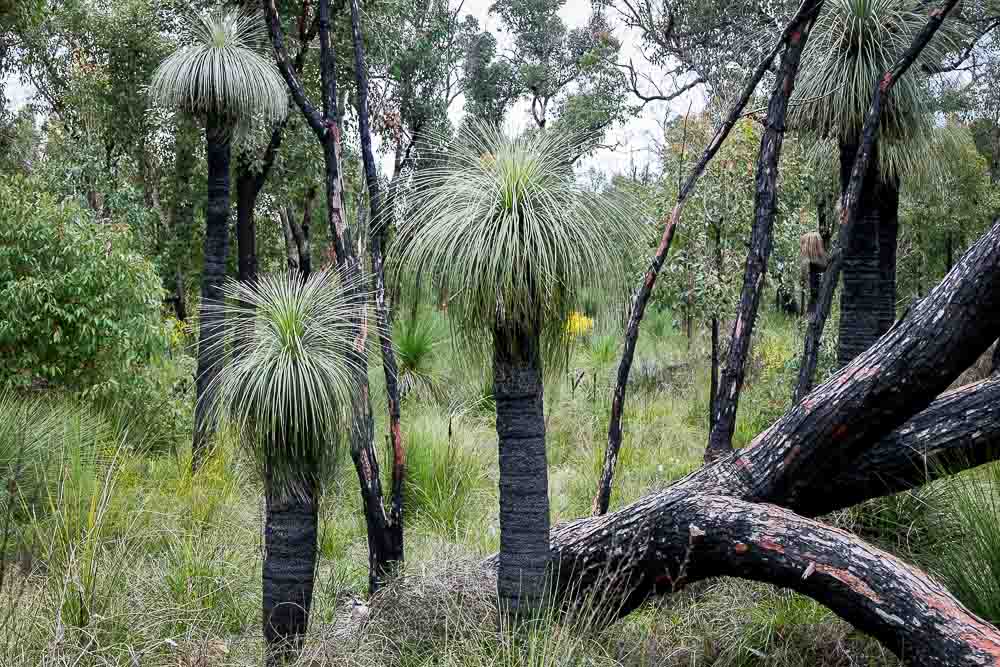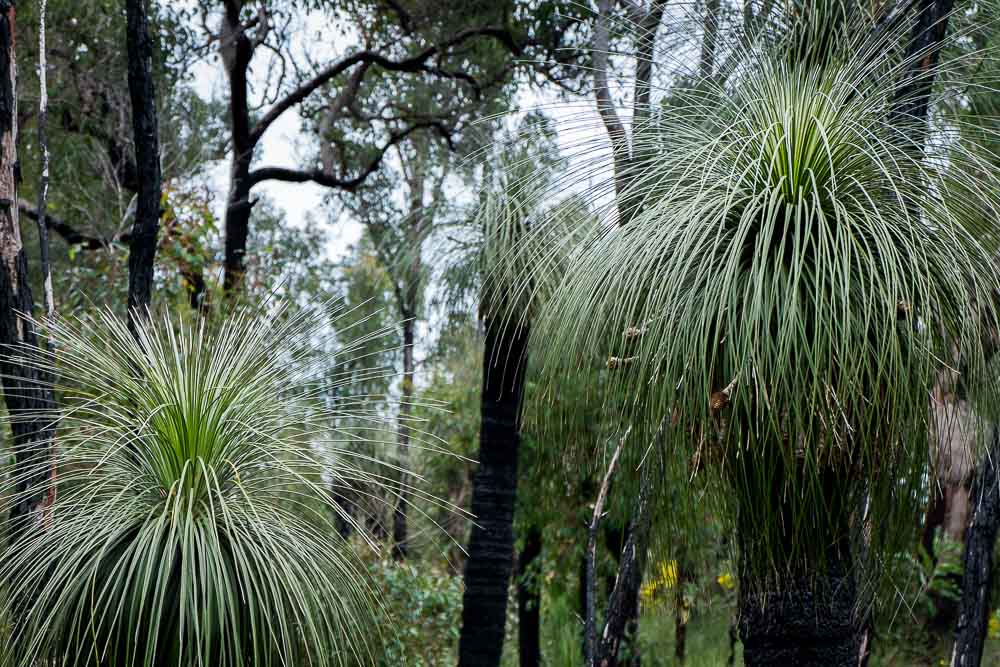 The walk trail crosses the road several times, and each area is completely different to the next, such as this open, low bush with a few tall grass trees and a swampy area in the middle.
As you continue on, you wander thorough an area that was recently burned, where we found many cheerful Milkmaid flowers (Burchardia spp), and loads of grass trees in flower.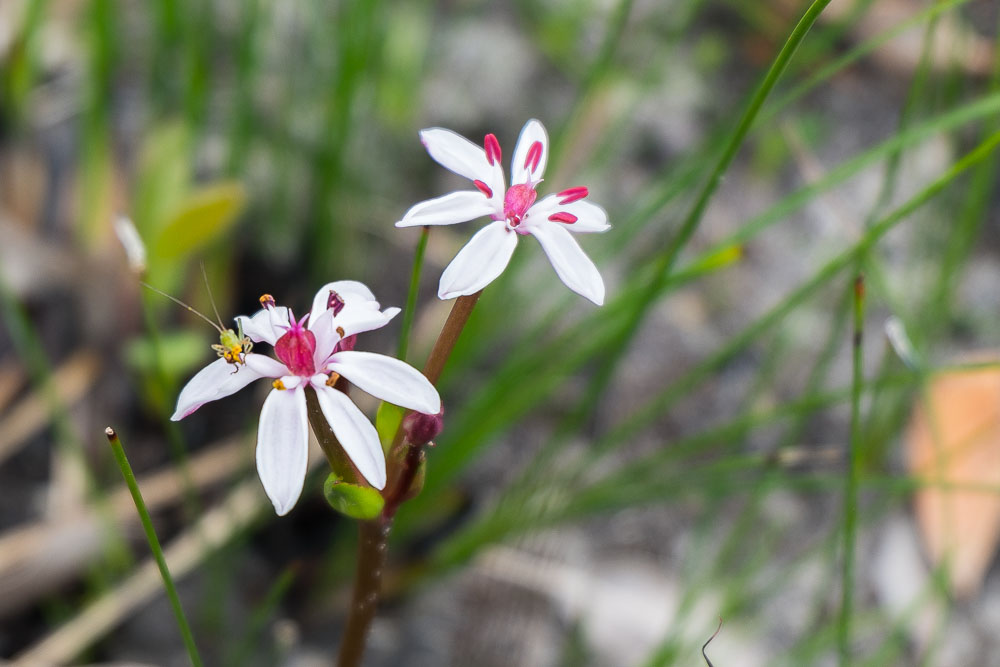 Finally, the trail crossed the road a final time and put us into mixed forest.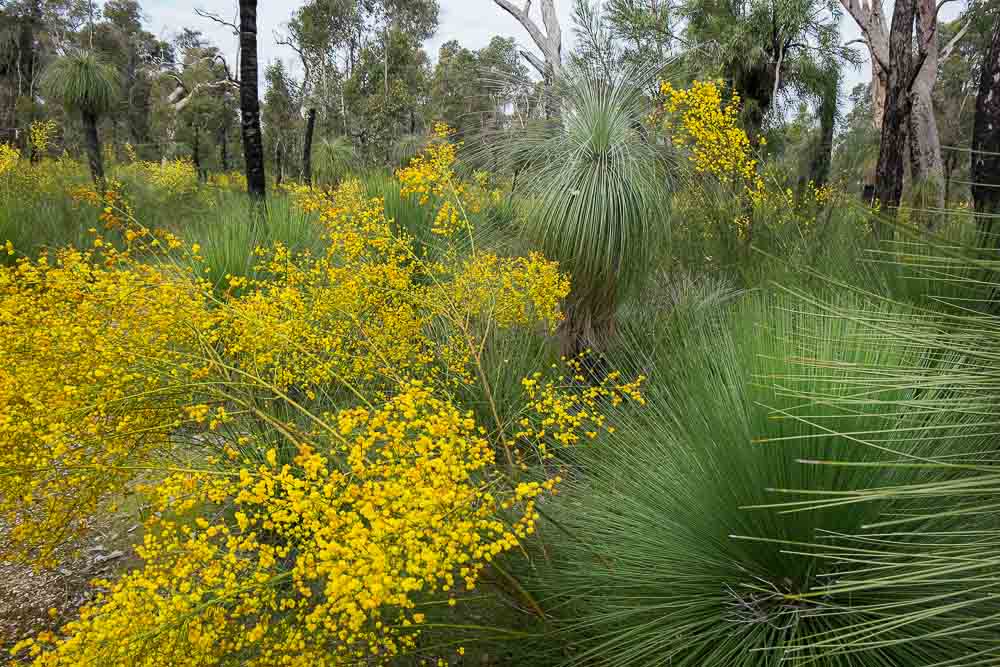 It is an easy, flat 4 km stroll with several benches to sit and reflect on.
Ambergate is located on Queen Elizabeth Road.