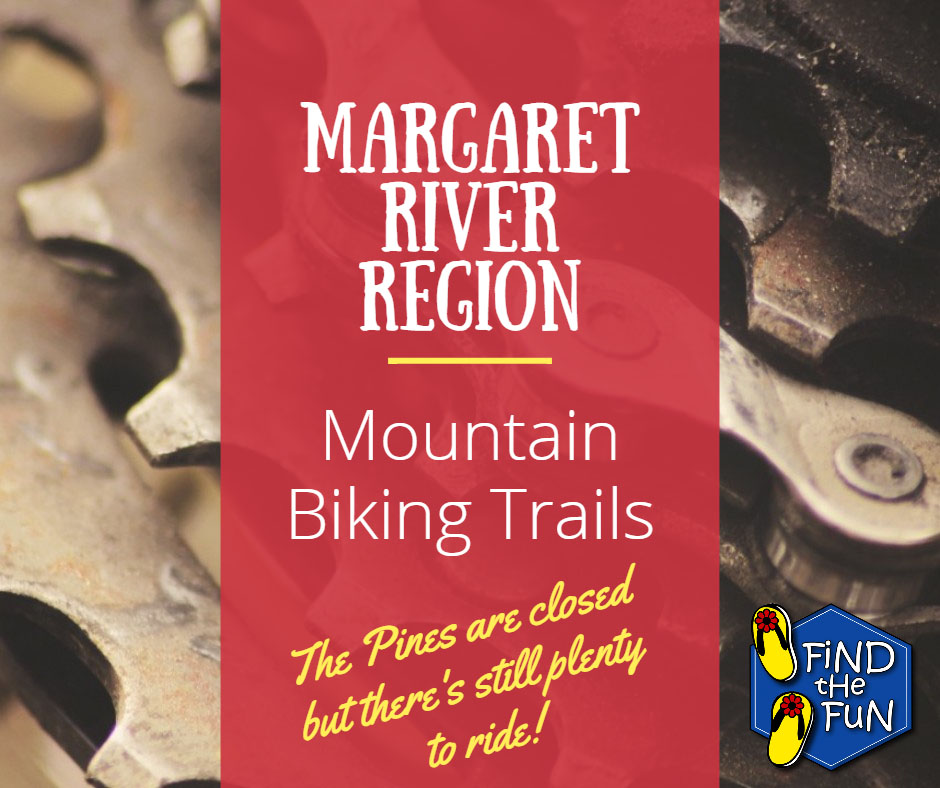 Are you doing loads of training for the Cape to Cape Mountain Bike ride coming up on October 22-25/2015?
You are likely familiar with the Pines on Carters Road because you've ridden it before.
It's now closed for logging (but don't worry, we hear a lot of it will remain for us to enjoy again and we'll map it when it's ready).
But now WHERE do you ride and train?
Luckily, mountain biking has taken flight in the Region, so we are spoiled for choice. The Creek Trails on Carters Road, the Dunsborough Country Club and Middle Earth all offer great single track for the intermediate to expert rider, while Rails to Trails, the Prevelly Cycle Trail and Ten Mile Brook give you wide paths with gentle gradients for the beginner or casual rider.
But where are they all?
This is where the Margaret River Find the Fun™ App comes in handy. The App lists all of the trails, and shows them to you on a map:
List of MTB Trails
Detailed Description
Map of Trail Area
When you activate your GPS (on the top right on the trail map), it will show you where you are on the trail. TOO EASY! Never get lost again!
And the best part is, the App works without an Internet connection. So it just works, wherever you are, and it won't cost you a cent in data or roaming charges.
So get it on Google Play and Find the Fun!