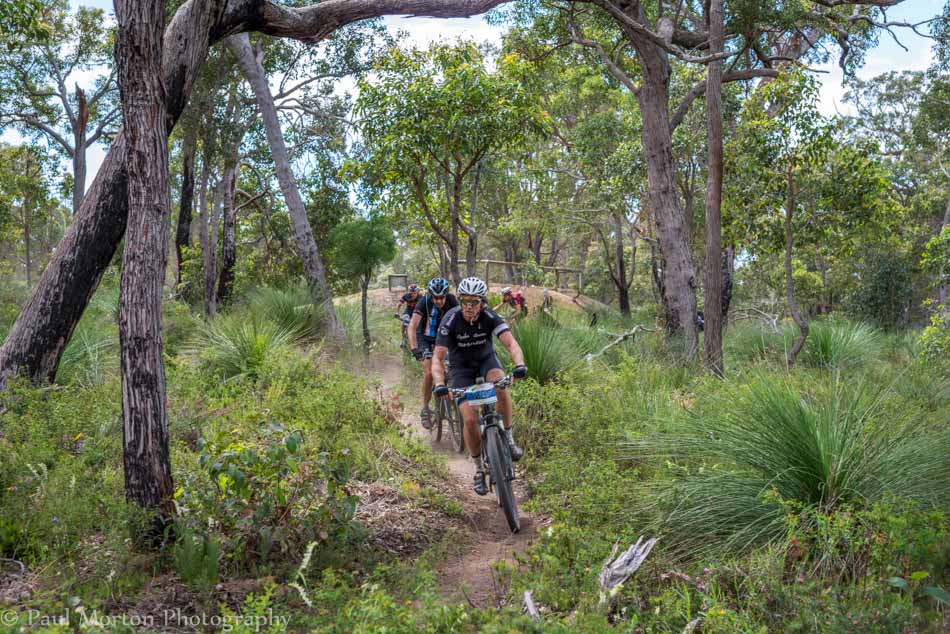 Mountain biking has been popular for decades in some parts of the world such as Vancouver, Whistler and Moab, but it has finally taken off in Margaret River. If you've ever ridden here, you'll understand why. Fast, nimble single-track descents, lots of short ascents, and seriously fun jumps, rollovers, berms and bridges all make for a quality day out.
And as a bonus, most of the tracks are relatively close to a brewery or a town to quench that thirst and satisfy your hunger afterwards.
Although the trails in the Region are best in autumn, winter and spring, they can be ridden year round; for example the trails are never buried under a meter of snow! In summer, early starts or dusk/night rides under lights are the go to avoid the heat of the day. In the other three seasons, it's pleasant enough to ride at any time of day.
Mountain bike trail development got off to a bit of a rocky start in the Margaret River Region, but local riders and trail builders have worked closely with cycling interest groups and the state government to create the WA Mountain Bike Strategy. It is now being implemented and the government officially supports the development of mountain biking trails, stating that it provides economic, environmental, health, social, community and tourism benefits.
Excellent! Let's go for a ride!
But where are the trails and how do I find them?
Option 1: You could surf a pile of websites to try to find the local areas and trail maps, but you won't find many, and those you do find may be out-of-date or incomplete. A map for the most popular area may be there, but there is often no information on how to get there or where to park.
Option 2: Drop into any of the visitor information centers in the area for local knowledge, but they don't have this information at hand.
Option 3: You could book in with a tour guide to show you the way, but if you have your own gear you may not want to pay over $100 to be shown around on someone else's timeline.
Option 4: Buy a book with trail maps in it. All well and good, but due to ongoing development, many of the maps are completely out-of-date, and new areas are not in it.
So what is the solution? It's our FREE Margaret River Find the Fun™ App.
We give you all of the best mountain biking tracks in one place. The App works without the Internet, so it works everywhere. Those pesky black spots won't trouble the App, by using your mobile's GPS, it will just keep showing you where you are.
And because it uses the GPS, it won't cost you a cent in roaming charges or data usage.
This is an example of a trail map in the App. The Dunsborough and Districts Country Club has over 10 km of single track in the natural bush around the golf-course fairways. In the map below, you can scroll and zoom in and out to see the tracks. The maps in the App are very high resolution and very fast to load.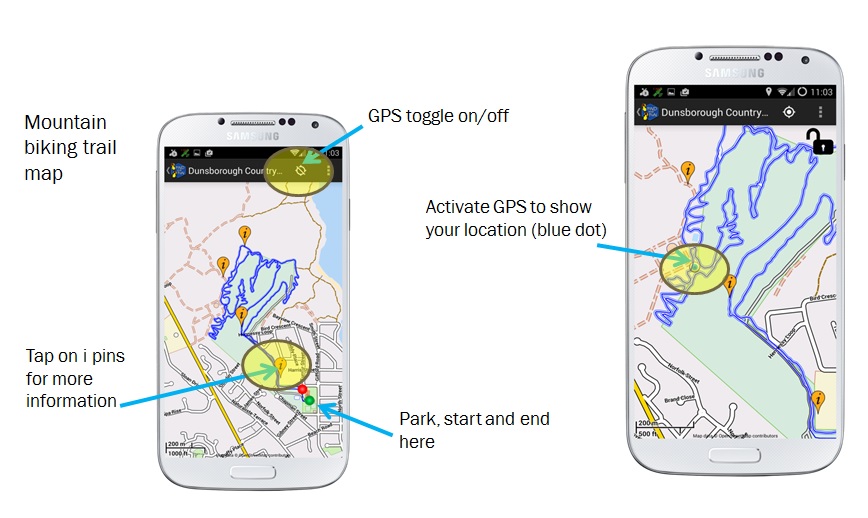 You can zoom in, scroll around and see where you need to go. Tap on the little i pins to get a bit more information about what to do when you get to an unmarked intersection for example. The green dot is the start point, and the red dot is the finishing point.
No guidebook, paper map or website can give you this much useful information. And best of all, because we are locally based riders ourselves, we keep the App up-to-date. We've recently added in the rides in Boranup Forest and will soon visit the Margaret River Pines trails to give you an accurate map of all that is left after a section was logged (a great deal of it still remains!).
We have mapped the following trails and give you lots more information about each area in the App:
Boranup Forest: Beautiful ride among the majestic, towering Karri trees. Ride a loop of 24 km. Plenty of single track dotted among dirt tracks and gravel roads. Suits fit riders of all skill levels.
Brown Street: Located in Dunsborough, it is a 5.5 km fairly technical single track with lots of log roll-overs and other technical features. Best for intermediate to advanced riders.
Carters Road, the Creek Trails: These 15 km of trails were built in natural bush and MRORCA, the trail builders, ask that no skidding be done. Beautiful riding, best in the Region. Suits intermediate to experts and confident beginners.
Dunsborough Country Club: Over 10 km of single track, most obstacles have a technical A line and a B line for the less bold. They have a 1 km slalom course for racing your friends. A $5 trail-use permit buys you 5 days of fun on the trails. Suitable for beginners through to advanced riders.
Middle Earth: Located off Bussell Highway between Carbanup and Cowaramup, Middle Earth is 24 km of fun, including fast, smooth track, rocky technical sections, berms, jumps and logs. Suits fit intermediate to advanced riders and confident beginners.
Prevelly Cycle/Walk Trail: This paved path takes you between Margaret River Township and the coast at Prevelly. This 9 km long trail is flat until you descend gently into Prevelly. Suitable for all skill levels.
Rails to Trails: This is the old railway line that connected Margaret River to Busselton. It's 15 km length is wide, flat and hard packed and is suitable for everyone.
Ten Mile Brook: Scenic 16 km loop starts in Margaret River and winds gently up and down through Karri forest that changes to mixed Jarrah, Blackbutt and Marri forest. Plan for a short relaxing break among the Karris at 10-Mile Brook Dam before returning to Margaret River along the same path. Flat, hard-packed trail suits all abilities.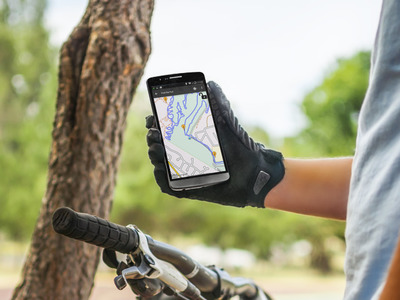 Following your epic ride, take a look at the other categories in the App to find the nearest spot for a refuel of food and drink.
Don't forget to subscribe to our news feed to get updates on when new tracks or areas are added. There's a lot going on in the region, so don't miss out!
Mountain Biking with Margaret River Find the Fun. Get all the best riding with GPS location-based maps. Download it for free.

Are you ready to Find the Fun?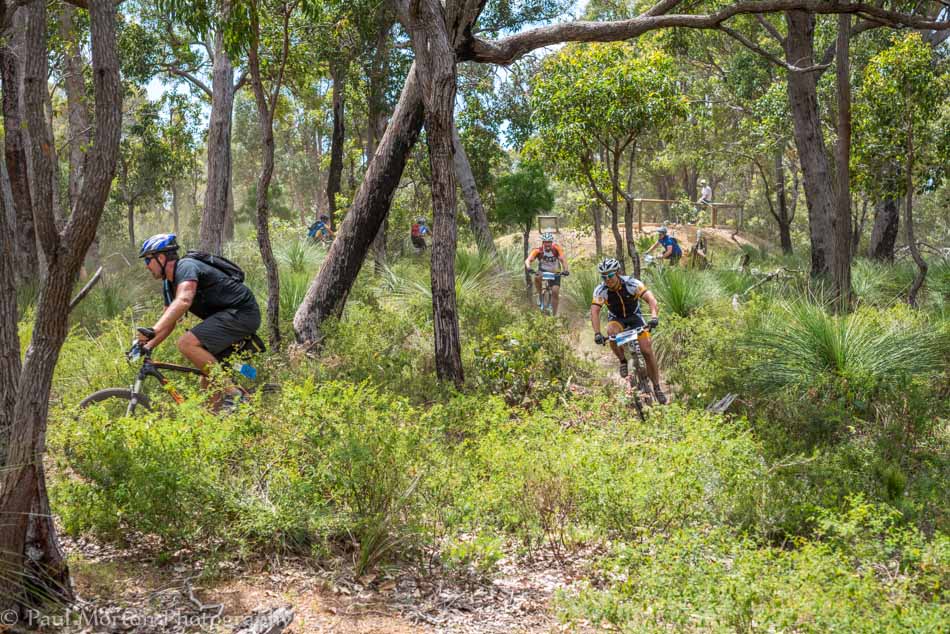 Useful links:
Information on the Compartment 10 map and how to use the Margaret River Find the Fun guide.
Margaret River Off Road Cycling Association