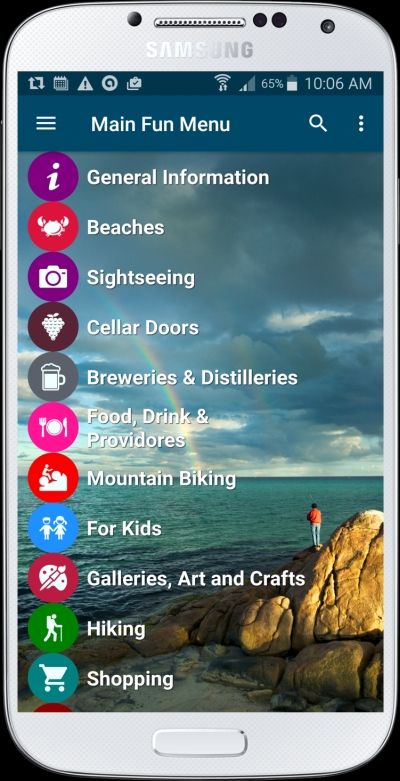 Loads of things to see and do organised into Categories.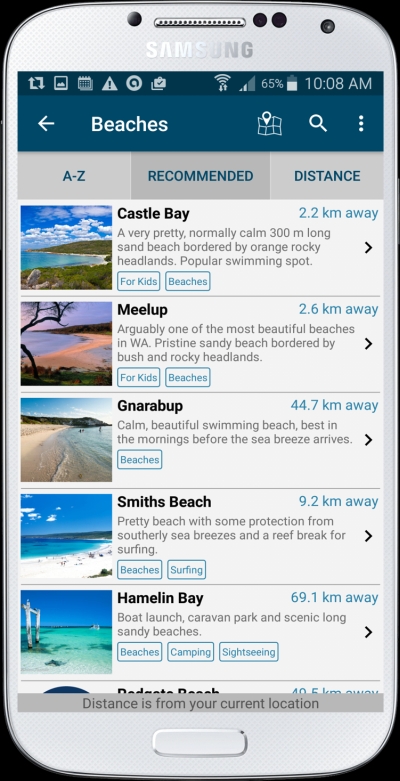 Each category has individual listings. See distances from where you are. Tap each for more information.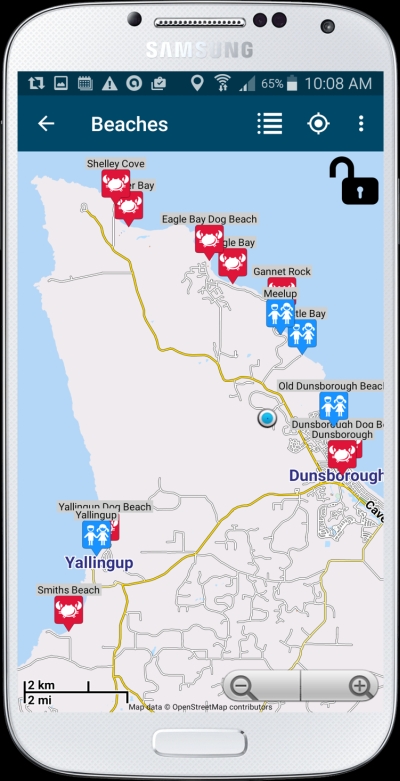 See Category Listings on a map. Tap the GPS to see where you are and what is close by.
So user friendly!
Want to go to for a swim at a nearby beach? Try this once you have the App downloaded:
Tap on the Beaches category on the Main Menu to bring up a list, then tap the map icon in the top bar.
When on the map screen, tap the GPS icon on the top right to activate the GPS (this does not require an Internet connection).
Your phone's GPS determines your location and shows you as the blue dot.
See where your nearest beach is. Tap on its icon for more information.
If it looks like a place to head for a swim, then tap on the Map button for that beach.
Activate the GPS again to show your location on the map.
Walk, bike or drive there!
Find out more…
You can depend on this App to get you out of a tight spot! We went mountain biking on the Carters South MTB area late one afternoon and found ourselves temporarily disoriented amongst a maze of intersecting tracks in this heavily forested area…and daylight was disappearing rapidly. We used this very accurate App to safely navigate back to the car and avoided an impromptu overnight camp. Much gratitude for the App designers!
Brilliant because it can be used off-line Great app for outdoor activities in the bush.
Great Easy to use and very informative. Good job!
Great App! What an excellent idea – everything you need to know at your fingertips & super easy to use well done Grandma Technology